Molly Bracken's story takes place a long time ago, in the green lands of Ireland where an old box of sepia pictures from the 20's representing a young Irish woman have been found by the Sidonio Family. Those photographic cliché will become a true source of inspiration for these two fashion lovers.
Molly, this authentic Irish woman, feminine, strong, is none other than Julian Sidonio's grandmother. A family heritage and a unique story that both founders; Julian and Catherine, wanted to carry on through their collections. A mix of boho and retro chic looks using sequins and lace, tulle and knits, always with a soft and feminine touch.
Thanks to their 25 years of experience in the fashion industry, they created Molly bracken in 2008. A brand dedicated to the woman of today, offering a wide range of timeless revisited pieces.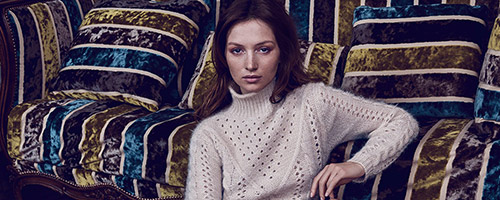 In 2011, they created Mini Molly, a collection for little girls from 4 to 14 years old. A market whose potential remains relatively unexploited.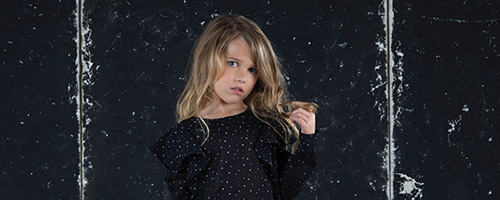 The brand has retained their atypical imprint and grown over the years with their first capsule collection Lili Sidonio X Molly Bracken in 2016. A teen urban/rock collection designed by Lili; Catherine and Julians' youngest daughter of 14 years old.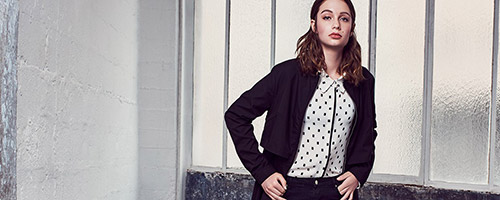 A second capsule collection, Premium, offer since winter season 2017, pieces made with noble fabrics and high standard workmanship.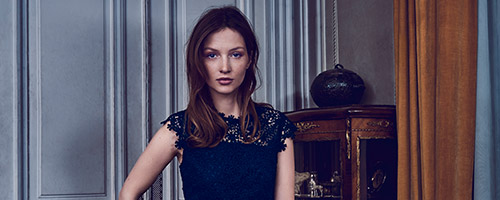 FWith a significant growth and an increasing demand, Molly Bracken takes over the plus-size market with the launch of Gabrielle's collection in September 2017. A brand that intends to live up to its image: glamour, feminine and trendy.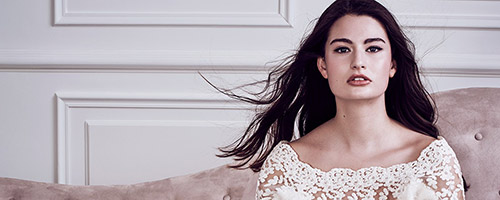 Today Molly Bracken is:
MINI MOLLY – LILI SIDONIO – MOLLY BRACKEN PREMIUM - GABRIELLE
More than 5 000 doors worldwide. Global coverage in Europe, United States, Canada, Oceania and South America !
Over time, the French brand has managed to pass on its family heritage, innovating and renewing themselves in various ways with collection reflecting the woman of today. This strategy glues them a firm position in the fashion industry.